Jnana Yajna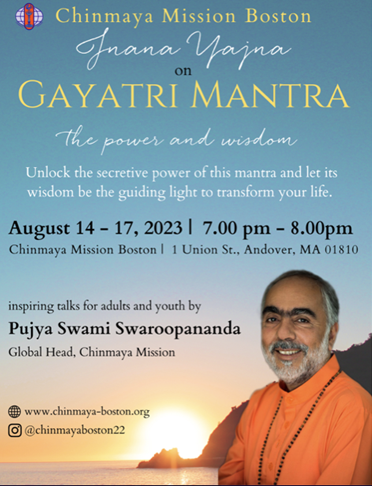 The Mind Problem:
An instrument when out of tune is harsh and offensive; it impedes our endeavours and actions.
The Japa Solution: A technique to bring that mind in line with its better self, providing fertile areas for growth and empowerment to achieve our goals.
Through 'Tune in the Mind', Swami Swaroopananda guides us on how we can use the Gayatri Mantra, explaining its meaning and the method by which we can include it in our japa to tune and fine-tune the mind and harness its infinite potential.
* No Registration Required. Boxed prasad will be provided each day
** All are welcome. Please join us and let's learn how to transform our lives.