Chinmaya Yuva Kendra (CHYK) and Chinmaya Setu Kari (CSK)
Harnessing Youth Potential through Dynamic Spirituality
Is religion relevant to young people like you and me?
Does spirituality hold any answers for problems in the modern age?
Swami Chinmayananda's answer was a definite yes! He said that it is far more relevant for us to understand the goal of life and how to live it when we are young, rather than when we are old and life has largely passed us by.
Designed to support deep and authentic exploration of life's biggest questions, Chinmaya Yuva Kendra (CHYK) and Chinmaya Setu Kari (CSK) are the global young and evolving adult arms of Chinmaya Mission. In Boston, our CHYK (17 – 28) and CSK (29 – 40) groups often meet together to share insights, engage in self-development and participate in seva!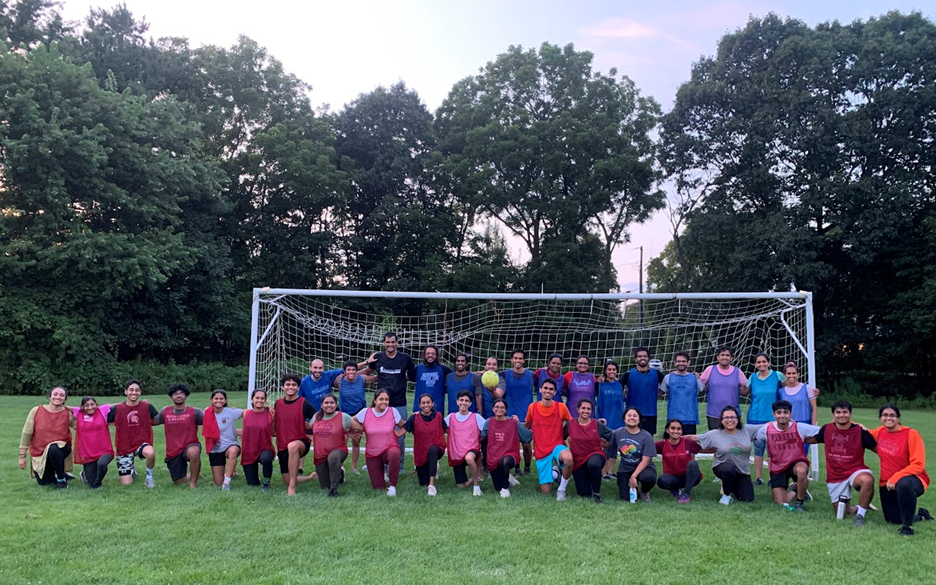 CHYK and CSK Boston 2023 Retreat with Shri Vivekji (Niagara Falls) and Shri Shankarji (Pittsburgh)
CHYK Boston Community Events
Here are the Satsang opportunities currently available for CHYKs/CSKs in Boston! Many of us are already attending and we hope you will join us!
Feel free to reach out to bostonchyks with any questions!
Meaningful Mornings, guided by Shri Vivekji
A daily dose of inspiration to help us orient our lives around self-development
When: Daily, 7:30 – 8:00am EST
Where: Virtual, Zoom Details here
Meditation & Life, guided by Brni. Shubhaniji
Dialogue with Dharma, guided by Shri Vivekji
A weekly discourse & dialogue on applying knowledge from the Yaksha Prashna into everyday living
When: Weekly, Thursdays, 9:00 – 10:00pm EST
Where: Virtual with option to meet in-person once a month in Boston / Cambridge. Contact Us to register.
Monthly CHYK Satsang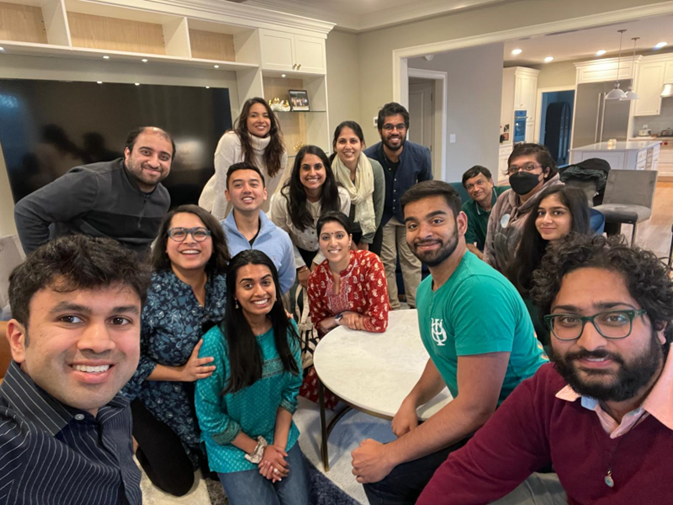 Guided by CHYKS, this is an opportunity for group study & open reflection on Tips for Happy Living by Swami Tejomayananda. Each session is followed by a potluck dinner!
When: Monthly, Sunday, 6:30 – 8:00pm EST
Where: In-Person, rotating hosts in Boston / Cambridge / surrounding areas. Email bostonchyks to join our WhatsApp and get the latest details!.
WhatsApp Group
Want to stay in the loop about CHY(S)K gatherings in Boston?
Curious about teaching Balavihar with Chinmaya Mission Boston?
Want to learn about upcoming national retreats?
Email us at bostonchyks and we'll add you to the group!