Chinmaya Yuva Kendra (CHYK) and Chinmaya Setu Kari (CSK)
Is religion relevant to young people like you and me?
Does spirituality hold any answers for problems in the modern age?
Swami Chinmayananda's answer was a definite yes! He said that it is far more relevant for us to understand the goal of life and how to live it when we are young, rather than when we are old and life has largely passed us by.
Designed to support deep and authentic exploration of life's biggest questions, Chinmaya Yuva Kendra (CHYK) and Chinmaya Setu Kari (CSK) are the global young and evolving adult arms of Chinmaya Mission. In Boston, our CHYK (17 – 28 years) and CSK (29 – 40 years) groups often meet together to share insights and to participate in seva.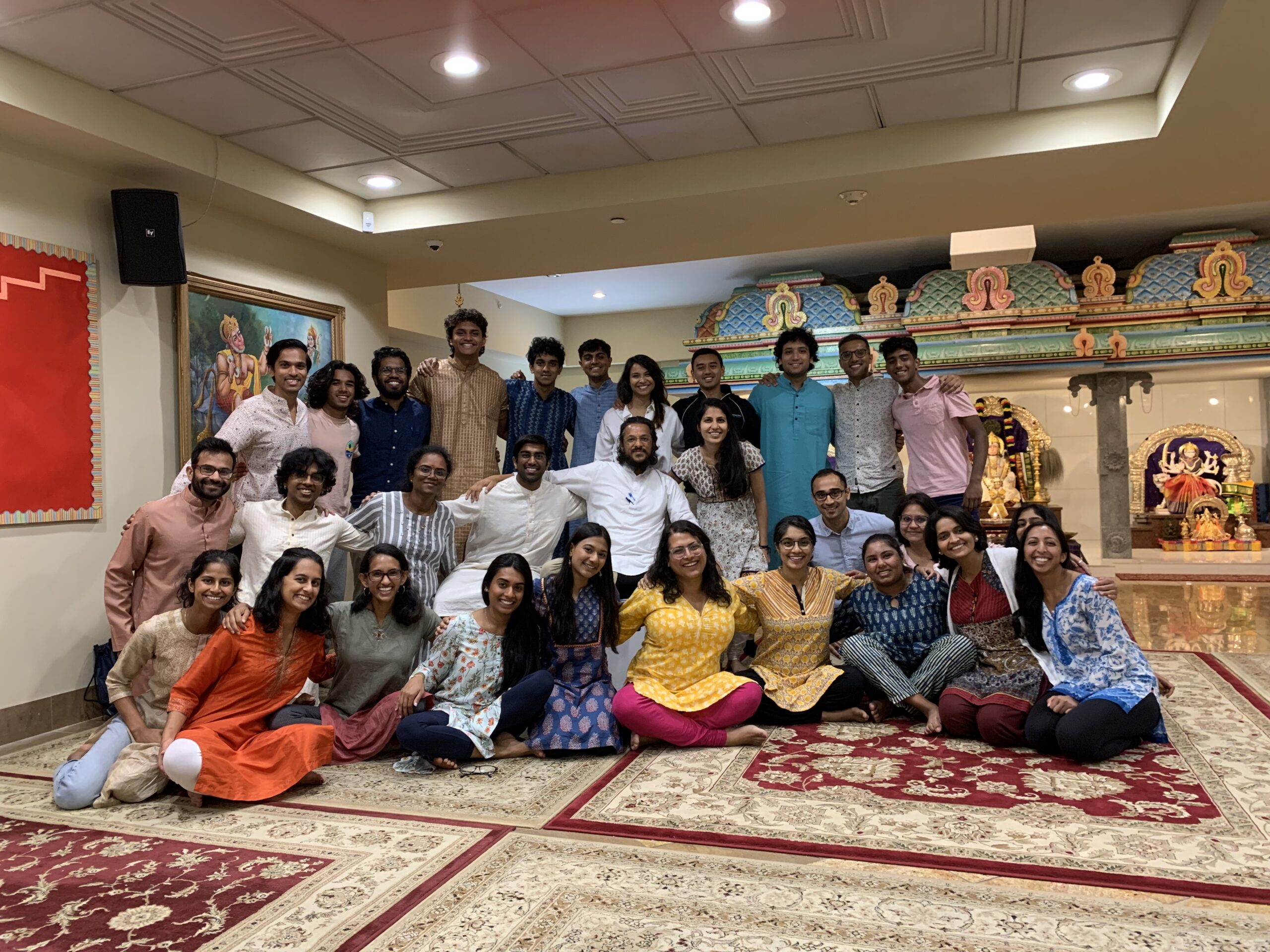 CHYK and CSK Boston 2022 Retreat with Shri Vivekji (Niagara Falls) and Shri Shankarji (Pittsburgh)
In-Person Monthly Satsangs: Starting in September 2022, we are excited to invite young and evolving adults in Boston, Cambridge, and Somerville for in-person, monthly satsangs on essays from the Mananam book, Getting Out of the Box: Living a Whole Life. To RSVP and request more information about the exact location, please email bostonchyks.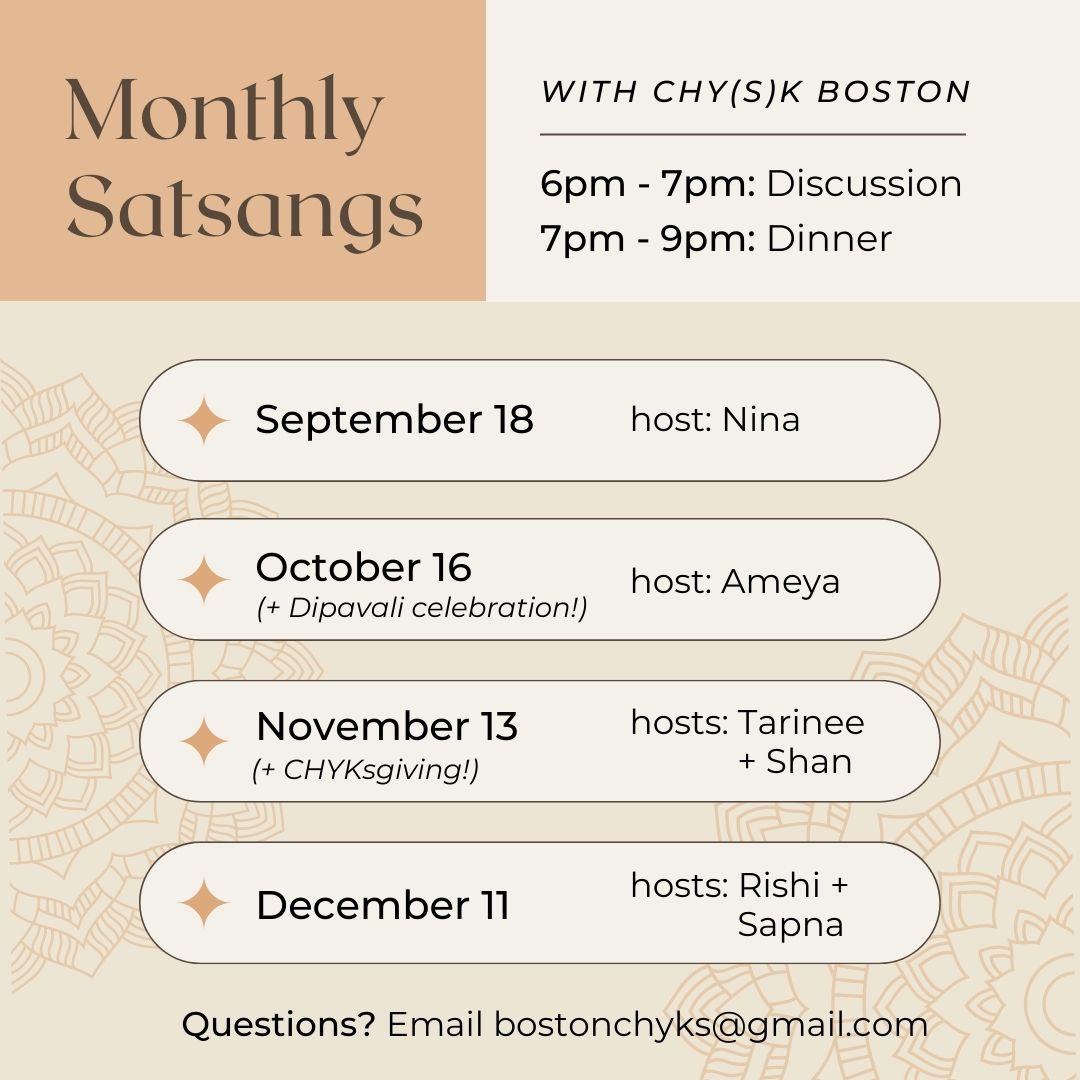 Weekly Virtual Course
: A group of Boston
CHYKs
and
CSKs
join for discussion, dynamics, and dialogue through in-depth study of Sadhana Panchakam on Zoom. The Practices to Perfection course, guided by Shri Vivek Gupta of Niagara Falls, is open to all Seekers and takes place on
Thursdays at 9pm ET
. During discussion, our Boston group gathers in a virtual breakout room to discuss and reflect together. To register for Practices to Perfection, please email
hello@chinmayaniagara.com
.
WhatsApp Group
Want to stay in the loop about CHY(S)K gatherings in Boston?
Curious about teaching Balavihar with Chinmaya Mission Boston?
Want to learn about upcoming national retreats?
Email us at bostonchyks and we'll add you to the group!